Voices Of The Millennials
LuvBay Afrobeat Music Talk Radio is an African, Caribbean Diasporic, Online Community Radio Station based in Toronto. LuvBay Radio presents it's First, Annual "Voices Of The Millennials" (VOM) Youth Summit, themed, "Be The Light".
The mission of the event is to ignite purpose by empowering the youth to realize their full potential locally, tailored to impact other youth in Canada and beyond. The summit seeks to help them find purpose by reigniting the spark within them.
"Voices Of The Millennials" is a program on LuvBay Afrobeat Music Talk Radio which is hosted by Prince Aryee and Co-host Timothy Spokes
At the event, 3 (Three) Monetary Scholarships and 2 (Two) Internships @ LuvBay Afrobeat Music Talk Radio will be awarded to students, all awardees must be in attendance at the event.
Your sponsorship and or donation is pertinent to the success of the event. The event is being held on Saturday, July 23, 2022 @
10 Belfield Road in Etobicoke, From 3:00 pm – 7:00 pm.
Please register on Eventbrite to attend this event.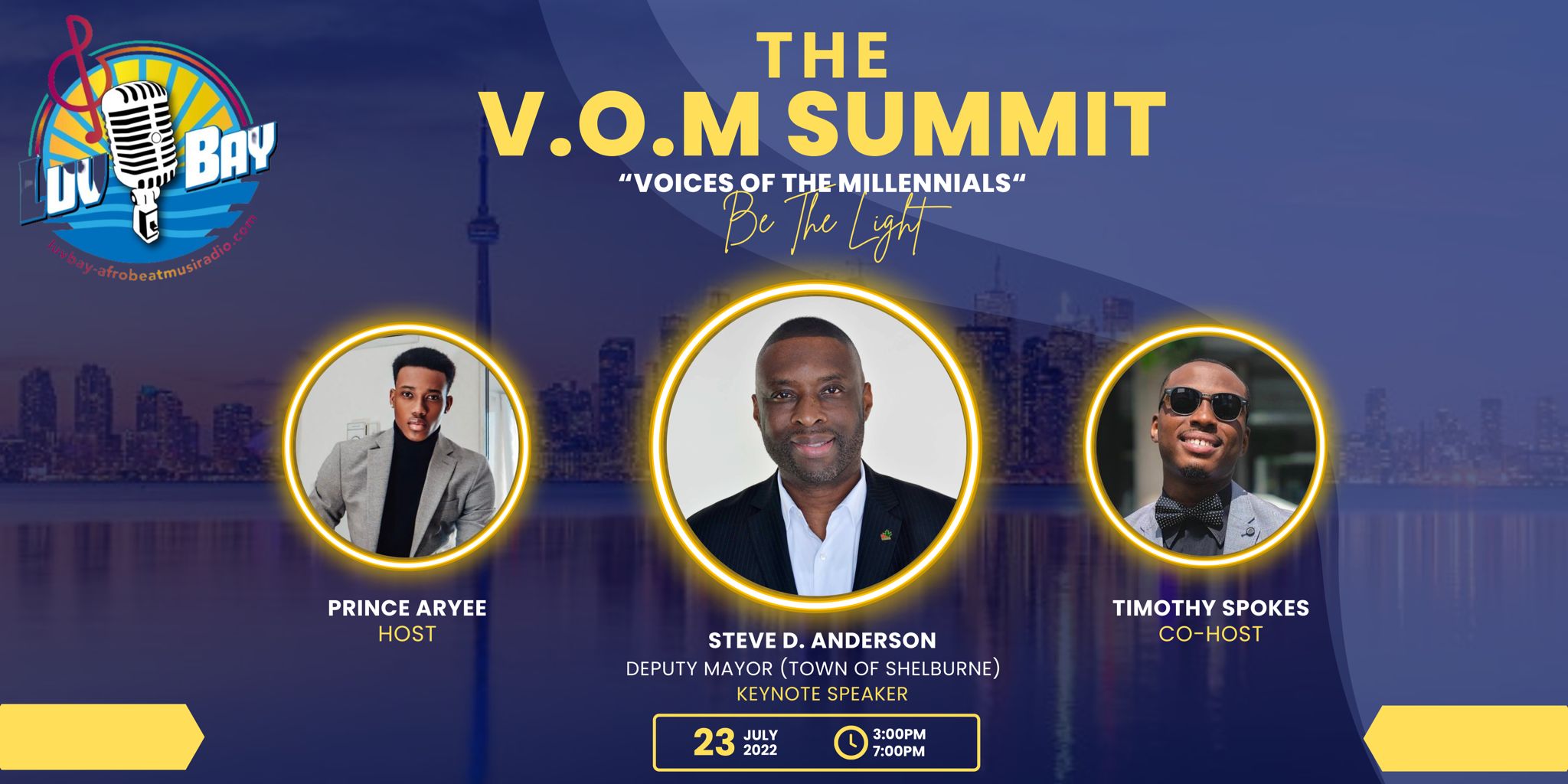 Must show proof of current full-Time enrolment at an accredited College or University in Canada.
Show proof of actively volunteering within your community.
Please submit an essay no more than a 1000 words explaining why you should be a recipient of the LuvBay Radio's. "Be The Light Scholarship" Students must be present at the event, to be awarded the scholarship.
Submissions are to be sent to luvbayradio1@gmail.com.
Deadline for submission: 11th of July at midnight.